KOHINOOR LABELS
was founded by Mr. Rahim back in 1943 in Faisalabad (then called Lyallpur), the textile hub of Pakistan. By the grace of God, we are able to win the confidence of our valuable clients over the years that have contributed in the growth of our company and took our relationships with our clients to the new heights. We are one of the best Clothing Labels manufacturers in town.
KOHINOOR LABELS
is manufacturing all types of Woven labels, like, Taffeta, Satin,
Damask, tubular, zip puller, canvas, badges etc and printed labels on
satin ribbon, taffeta, cotton tape, twill tape etc.
OUR VISION
To be the preferred and most trusted
company for the products and services
in garment accessories
OUR MISSION
Our Mission is to build our company's Portfolio on the footing of Brilliance, Reactiveness, Effectiveness & Adaptability.
Factory spreads over the area of 17500 Sq./ft. Our production includes
combine digital craftsmanship.
Kohinoor Labels Product Range
WOVEN LABELS
CANVAS LABELS
PAPER LABELS
SATIN PRINT LABELS
DIE CUT LABELS
BADGES
HANG TAGS
Quality Standards
Keeping up with the ever-increasing  competition of quality
and high standards, we follow the  principle of continual improvement
of the products and production techniques
Let's make something together

KOHINOOR LABELS  sterling manufacturers of all kinds of Woven labels, like, Taffeta, Satin, Tubular, Zip puller, Badges and Printed labels on Satin ribbon, Taffeta, Cotton tape, Canvas tape, Artificial cotton tape, Twill tape etc.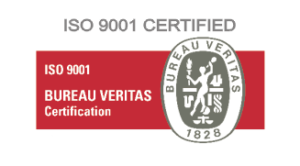 Street No. 2
Islam Nagar, Jail Road, Faisalabad –
Pakistan.